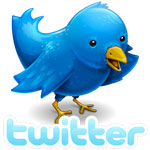 Twitter: Quick History
Twitter began with the concept of mass text messages to a particular group. After trial and error and a slew of ideas for the brand name, Twitter was born. July 15, 2006 was the first official tweet. Since its birth, it has experienced exponential growth, growing to 400,000 tweets in its first quarter. In January of 2009 twitter moved to the third most participated social media platform.
Understanding Twitter: Why is it used?
First of all, Twitter is used because it is free both to the sender of tweets and the recipients. Much of the internet is driven due to the freedom of the tools, think about it, would you use the internet if every time you needed to search for something you were pulling out your credit card? Would you search as long for the best price and read all those reviews if you paid to visit each site? Absolutely not.
A business reason for why it is so widely used is because you are able to measure your influence of your tweets. For instance after the following tweet:
 If you were interested in this sale going on, you would click the link and be directed to the Customer Paradigm sale.
Tweets are not only useful in the business realm. They are also widely used for keeping up with friends and personal relationships. For example, you just took a picture of your grandchild's first steps and you want to send a mass text message to EVERYONE in your life! Why wouldn't you on such a milestone breakthrough? In this case, you can simply compose a tweet and write, "Look my grandchild Mason just took their first steps check out this beautiful picture! (add link to your picture)". Now you have sent that beautiful picture out to everyone, and have not wasted your text messages or time composing a new text and sending it.
Getting started with Twitter
1. Create an account: Twitter
The first entry fields are simple: Your name, e-mail address and a password for your account.
The entry that matters the most: Your twitter handle. A Twitter handle is going to be the name that will be associated with your account. For example if you want "frostedflakes" to be your Twitter handle, when you post your name will show @frostedflakes. This will also be the name that you will give your friends to follow you on Twitter, so pick wisely.
2. Find your friends or follow other Tweets of interest to you
You would be missing out on the joy of Twitter if you just sent out Tweets and never hear from your own friends or from categories of interest. So, start searching for your friends, companies, organizations or even celebrities you are interested in following.
To find people to follow, sign in to your twitter account. You will see the navigation bar on your left, under your profile picture there will be a box that says, "Who to Follow" you can click "view all" and see many options that Twitter has determined you may be interested in. If you have a particular friend or group you wish to follow, you can type in the search bar on the top navigation.
3. Compose a Tweet
You can begin your first tweet, by clicking the "compose a Tweet" the blue icon on the top right. A small box will appear for you to begin typing your Tweet. Tweets are limited to 140 characters, much like how your text messages are limited to a certain amount of characters. What is a character? A character is any letter or spacing. As you type your tweet, there will be a small box next to the blue tweet button that will count down as you type showing you how many characters you have left, or how many characters you have gone over by the indication of a negative number.
Twitter Account Created! Tweet Away!
Now you have the set-up, the tools are easy, stop reading this and go Tweet away!
This is a simple guide to starting your first Twitter account.
If you are interested in learning more about Social Media click here. If your business is in need of Social Media Management, call us Toll Free at (303) 449-9318 or fill out our contact form for Customer Paradigm.