Need A Magento Developer?
What makes us different than other Magento Developers?

U.S. Based. No overseas outsourcing. We speak English, work during normal US business hours and respond quickly.
Bug Free Code. Our programmers write bug-free code that works! Unlike most web development companies we have a dedicated team of testers to ensure that the delivered Magento Programming works exactly as requested.
Magento Developer Experience. 
We have worked on hundreds of eCommerce systems that process tens of thousands of transactions per day. We k now the best practices for working on high-volume, live production systems (as well as low-volume basic Magento systems). Plus our expert Project Managers can help you choose the right extensions, plan your upgrades, and increase your sales by drawing on their wealth of experience.
Direct Access to a Magento Developer. You'll get the name, email address and direct phone number of your Project Manager and Developer that is in charge of your Magento eCommerce project. Our Project Managers keep you apprised of your project's budget and progress, and also ensure that your needs as a client are met exactly.
Low Prices for Magento Developers. Our prices are low, but our quality and customer service is high.  Unlike other web
development agencies we also offer firm quotes for your project, so you know what to expect when you receive your bill.
We Answer the Phone and Return All Emails Promptly. We know that this shouldn't be something we have to mention, but we do pride ourselves on our ability to have a real person answer the phone during our business hours, and we make sure to respond to all email requests promptly.
Small Projects Are Okay. We work with small 1-2 person companies, as well as some of the largest corporations in the world. If you need a Magento eCommerce programmer, having us contact you may be the smartest thing you've done all year. We know you might want to test out our team first, before you commit to a larger project. And we're okay with that. We have no minimums for working with us.
Open Office Format in Boulder, Colorado. We work together in a small, open-desk office in Boulder, Colorado. What this means is that if someone has a specific question about a Magento eCommerce programming task, they can ask anyone else very easily.
We're Not A Person In Between Jobs. We're a real company with a very stable crew of programmers. If someone is out of the office for a day, we always have someone else available to help out. This is what we do. We eat, breathe and live Magento eCommerce everyday. Unlike your brother-in-law, a person who "thinks they can figure out Magento", or someone who might not be there for you next week, month or year, we're here to stay.
Magento Development
Our developers have built hundreds of modules for Magento already!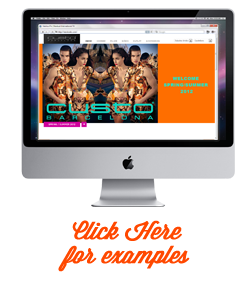 Why is it important to hire a developer that has experience on the Magento eCommerce Platform? To start it ensures that your project wont go over budget. Only a developer who has worked with Magento and creating custom modules before can accurately know how their module might affect the platform as a whole. Also, our dedicated team of testers are developers, who know exactly what to test for on your eCommerce store. So don't waste time hiring someone who is unfamiliar with Magento, while they might seem to at first in the long run they will need more of your money to complete the project to your expectations. That is why you'll be better off with a company who really knows Magento and how to develop for Magento.
Magento Development Process
We always use the best practices when developing for Magento's shopping cart system. This means that we follow Magento's Zend Framework Standards and Conventions as well as Magento's Coding Style, we write upgrade safe Modules, use best practices for Template Coding, and we always test our code! When developing for any live eCommerce site we always develop on a development site first. A development site is a copy of your live or production site that is no available to your customers or the web at large. We can easily set up a Magento Development Site for you and can help you establish internal processes for using your development site as well. When you need a Magento Development Site:
When developing a new module.
When you want to test a new Payment or Shipment Method.
When building a new Design or Template.
For testing and installing Magento Extensions.
  To have Customer Paradigm contact you about Magento Developing please fill out the contact form below or call us toll free at 888.772.0777 or 303.473.4400