The Importance of Defining Your Target Audience
If you want to increase your conversions (remember, conversions are purchases, purchases are profits!), then you need to figure out exactly who your target audience is. Let's go over the facts, millions of people shop online every day. Studies show that 79% of Americans now buy online. Online shoppers have a HUGE amount of companies competing for their attention. If you are running an e-commerce business, and you want to make money, then you care about conversions. For the majority of store owners, the most important conversion happens when your visitor makes a purchase. Your product may appeal to a wide range of people. However, it's not going to be a perfect fit for every customer. Every product has a target audience. While you may be driving massive amounts of traffic to your website, if it is not traffic containing your target audience, they are unlikely to convert.
Knowing who your target audience is important because:
You learn how they get to your store
You learn to tailor your copy for maximum appeal
You learn how to structure your product organization for maximum upsells
You learn what they search for
You learn how to communicate the benefits of your product/service
"When you know who your target audience is you will know how to maximize your chances at attracting the customers with the highest likelihood to convert."
In this guide, we will learn:
Guidelines for defining a target audience
How to Perform market research to identify your target audience
Tools to perform market research
Steps to take after you have found your target audience
Guidelines for Defining Your Target Audience
By identifying your target audience, you will be able to build your store around the people who want and need your product. You will know how to most effectively use your resources to impress and attract the right customers.
The data you want to know is going to be determined by several factors including: what product you are selling, if your business is B2B or B2C, if you are solely an e-commerce business or also have brick and mortar locations, if you have experience or if your business is brand new, what industry you are in, if your products are location based and more.
If you already have experience selling your product online, your existing customer base is a good place to begin your research. You can survey your most recent customers to collect information. This is a group of people that you already know is interested in purchasing your product.
If your product is brand new, then you will have to rely more on general analytics and trends in your industry and through researching your competitors to help you gain insight.
During this research phase, try to avoid making assumptions. For example, you may have always assumed that it was men buying your product. However as you are researching and actually looking at your data, you may learn that it is women making the most purchases. If we simply made the assumption that it was only men purchasing our product because we think it is a "men's product" then we miss out on learning the facts about who is actually purchasing.
You also do not want to assume that your target audience will always be the same. Your target audience can and will change over time. For example, if you sell neckties, your initial target audience might be men shopping for new formal or business clothes. Over time you may find that your clientele also includes women shopping for gifts or components of their work uniform. You should always be reviewing who your target audience is in order to stay relevant.
How to Perform Market Research to Find Your Target Audience
1. Define What You Are Selling
Start by clearly defining what the product or service you are selling is –have clear answers to the following questions:
What is the product/service I am selling?
Example: We will continue using the example of Neckties.
How is this product used?
Example: This is a clothing item. Worn for formal or decorative purposes around the neck, under the collar of a man's dress shirt. In most situations men wear neckties in business, office, or formal settings. Occasionally neckties are used as part a uniform for both men and women (i.e. military, school, airline stewardesses, in formal restaurants etc.)
What are the functions of this product?
Example: This product functions as a formal article of clothing that is a necessary social custom in many business or other formal situations. Neckties are a traditional component of male office attire.
What are the benefits of these functions?
Example: The necktie denotes formal or business events vs leisure time (times when ties are not worn),
What is the need or want for this product? (How do the benefits of your product help or appeal to customers?)
Example: The need for this product will be found primarily in men who work in corporate environments and are required to wear a necktie daily for work. The second most primary want will be from men needing neckties for a formal event, such as dressing up to go to the opera, a wedding, a funeral or other formal event where it is socially required to wear a necktie. A smaller need will be found in work environments that have neckties as part of their uniforms for both men and women.
2. Creating Customer Personas

After you have defined what your product is you can start creating customer personas. A customer persona is a way of identifying and categorizing your customers for marketing purposes. Through answering the following questions about your customers, you can create different market segments and cater to their needs. In e-commerce, we typically have to place less focus on geographic segmentation unless your products or services are only relevant to certain locations.
Demographic values to determine about your target audience include:
Gender
Age
Occupation
Educational Background
Nationality
Ethnicity
Religion
Income
Family Size & Lifecycle
Generation
Psychographic values to determine about your target audience include:
Other hobbies and interests
Opinions & Aptitudes
Values
World Views
You might also want to consider:
Benefits sought by your current customers
Usage rates of your product/service
Brand loyalty
Readiness to buy & if occasions stimulate purchases of your product/service
Where these people get their information
The information on these lists will be different for every business. Some criteria may not apply to every business, and you may want to ask additional questions that are relevant for your industry. The more you know your customers, the more effectively you can sell to them. Digging into the specifics of what makes your customers tick – things like their views, beliefs, interests, and pain points will help to set your store apart from others on the market.
Tools to Help You Perform Research
There are many tools available to help you perform your market research and fill out the above questions.
1. Research Online
A quick Internet search will yield you tons of resources that can help you start pulling together information about your target audience. There are hundreds of online search tools, and most are easy to use and free or offer free trial periods.
Some of our favorite resources include:
Google Trends: Google Trends is a free, public web service provided by Google. You can enter any search term and see the total search volumes across the world. This tool could help you determine where your target audience is located.
Google Analytics: Google Analytics tracks and reports on website traffic. If you have already been running an online store you can, and should, be using this tool to gain insight into your site. Google Analytics provides both a high-level overview of your traffic as well as more advanced visitor segmentation.
Facebook Business Page Insights: If you are already running a Facebook business page, your Facebook Business Page Insights can be a great place to learn about your customers and the people interested in your business or product. Your Insights will give you a breakdown of the Gender and Age of your fans, as well as what sort of content they found most engaging.
Alexa: Alexa offers tools that give you insight into the performance of other sites, allowing you see what is working and not working for your competitors or other sites with the same audience you would like to attract to your store.
Consumer Barometer: Is another Google tool that aims to show the role that online search plays in the purchasing process. You can create various consumer profiles and view them at the same time for direct comparisons.
Ahrefs: Ahrefs can help you see who your competitors are and what they are up to in terms of what keywords they rank for and where they are obtaining backlinks. It can also help you to see what content in your industry attracts backlinks, so you know what sort of content to build on your store to rank higher in organic search results.
2. Conduct Your Own Research
Doing your own research means you are gathering your own data from your own sources. Conducting your own research often takes a little more time and effort than utilizing online search tools, however you will be gathering data from your own primary sources.
Possible Research Methods Could Include:
Magento Enterprise:
If you are already running a Magento Enterprise store, you have a huge advantage in the information at your disposal with the Rich Merchandising Suite. You can track and create custom customer segments from demographic information, shopping cart information, product information, sales information and more. Your customer history is a great place to start conducting research for your customer profiles.
Survey:
You can distribute surveys to current customers. Sending surveys out to your email list is fast and easy. There are many web-based services that are either free or very affordable to create customer surveys.
Focus Groups:
Focus groups are a great way to get targeted feedback. This option may be slightly more expensive than other options. However, it allows you to directly hear the voice of consumers and get answers to specific questions you may have about your business, product and the lifestyle of your consumers.
Face-to-Face:
Another option is to talk with consumers in person at an event such as a trade show. Customer Paradigm attends the Magento Imagine conference each year to speak with Merchants, Technology Partners and more about their pain points and what their needs and wants are as customers.
3. Scope Out Your Competition
An important factor in researching your target audience is to see what your competitors are up to. Depending on how well or how poorly your competitors are doing, you may or may not want to go after a similar target audience.
Some examples of how to analyze your competition to understand your target audience include:
Read reviews:
If your competitors are doing poorly, for example if you saw a lot of negative reviews left on their store, this could indicate an opportunity. You might be able to capitalize on their unhappy customers. If you are seeing a lot of positive reviews, this allows you to learn what the sort of people who buy this product expects a company to do well. By researching your competition you are able to identify their strengths and weaknesses and use them to improve upon your business.
Utilize social media:
Determine where most your competitors social interaction is occurring. Then research into their fans profiles. Most people advertise anything you would want to know about them on their social media accounts. Information such as: demographic information, interests, jobs and job history, education information, hobbies and more. You can also see how their fans are interacting with brands and if their interaction is positive or negative. This sort of research can help you gauge brand loyalty.
Closing Thoughts
Now that you know who is the ideal audience is for your product, there are a few more questions you should ask yourself. These questions will help you with marketing decisions, where to allocate your resources going forward and help you understand if you have a viable business plan.
Ask yourself:
Can my target audience afford my product/service?
Is there an actual need or want for this product/service?
If this is a brand new business, is there are large enough target audience?
Do you feel like you understand your target audience's motivation to purchase? (I.E. How does this product improves their lives, or fulfill a want or need).
If you are unable to answer these questions you may want to invest more time in researching your target audience. If you are answering these questions, but finding that your answers are largely negative (i.e. Your target audience can not afford your product, there is not a large enough want or need for your product etc.) you may want to reconsider some aspects of your business plan and make choices accordingly.
It is important to continually collect data from your customers. Your target audience will constantly change and grow, and you should adapt your customer profiles, product, and marketing strategies accordingly.
In today's competitive online world, you can't skip out on taking the time to research your target audience thoroughly. Once you know who your customers are, and establish who your ideal customer is, you can learn how to formulate your product, marketing, and store design strategies to maximize your appeal to your most appropriate audience and increase your conversions.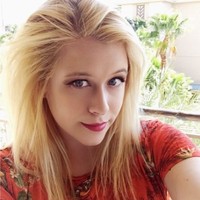 About Kelly Mason
Kelly is a Marketing Assistant at Customer Paradigm. She loves creating engaging and educational content and connecting with the community through social media. Outside of the office, she can be found eating her way through Colorado one brunch at a time and hiking in Rocky Mountain National Park.