Custom Programming
We work with small 1-2 person companies, as well as some of the largest corporations in the world. If you're thinking of outsourcing php work, having us contact you may be the smartest thing you've done all year. read more
The following is a list of websites that Customer Paradigm has created and/or assists with ongoing development, website marketing and regular email newsletter campaigns. read more
The following is a list of websites that Customer Paradigm has created and/or assists with ongoing development, website marketing and regular email newsletter campaigns. read more
The following is a list of websites that Customer Paradigm has created and/or assists with ongoing development, website marketing and regular email newsletter campaigns. read more
Custom PHP Programming Solutions
php outsourcing From 1 hour to 1,000 We're here to help. And to make it easy. (And to make sure the code works)
What makes us different?
Bug Free Code. Our programmers write bug-free code that works.
Direct Access. You'll get the name, email address and direct phone number of a project manager that is in charge of your project.
Low Prices. Our prices are low, but our quality and customer service is high.
We work with small 1-2 person companies, as well as some of the largest corporations in the world. If you're thinking of outsourcing php work, having us contact you may be the smartest thing you've done all year.
If you can describe what you'd like your website or application to do, we can take it from there.
From one hour to one thousand, we can help you…
Allow people to register on your website, and then update their information / change their preferences.
Pre-fill registration forms so people don't have to fill in their information again and again.
Personalize your website, and show content based on who is on your site (new visitor / past customer).
Send permission-based email messages to people who have signed up to receive communication from you through a web-based application.
Create a calendar for visitors / employees / customers.
Automate business tasks — such as changing the information on your website without having to call a web developer or use a complicated program.
We can help you customize and set up many of the most common open-source, PHP / MySQL applications, including:
Auction systems
Guestbooks
Visitor tracking counters
Advertising Display
Online chat
Calendars
Shopping Carts like OS Commerce
Coupon Systems
Refer-A-Friend Systems
Syndicated Content (RSS)
Online search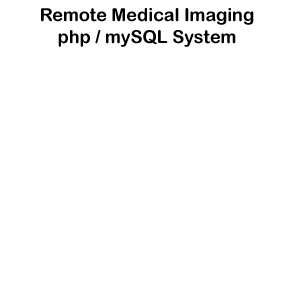 Customer Paradigm completed this project for less than 10% of the next bid. Click Here >>
Do you need a form processing system that will save the information into a database, send a confirmation (thank you) email message to the person signing up, send you an alert email message? We can help.
Whether you have a small project with 1-2 hours of work, need someone to troubleshoot an existing PHP script, or need a website that is a complex, customized CRM system, Customer Paradigm's team can help make your website generate results.
If you can imagine what you would like to do, we can help you put together requirements, and make it work.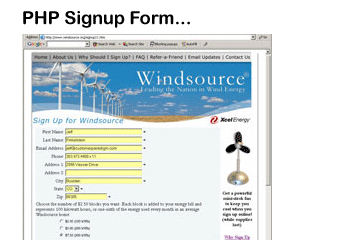 Customer Paradigm has used PHP programming and mySQL databases to help small 1-person companies as well as many of the Fortune 500 create websites that get results.
To have Customer Paradigm contact you about Custom Programming, please fill out the contact form below or call us toll free at 888.772.0777 or 303.473.4400