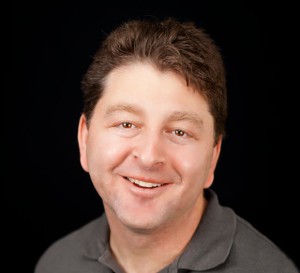 Jeff Finkelstein is the founder of Boulder, Colorado based Customer Paradigm, an interactive marketing firm that has helped clients including Xcel Energy, 3M, Level 3, and BP achieve their goals through Search Engine Optimization, eCommerce, Web Design and various other marketing strategies. An expert on Internet Privacy and Web Marketing, Jeff evangelizes the customer experience and helps businesses design sequenced interactions that lead to loyal, delighted customers.
Finkelstein is an adjunct professor for Colorado State University, and has lead workshops around the country teaching companies how to better optimize their websites, get found, and convert visitors into paying customers. Finkelstein has written syndicated columns on web marketing, and reaches tens of thousands of people each month through Customer Paradigm's eLearning Series newsletter.
Finkelstein has been featured in The New York Times as a Web Guru, and his company has received numerous awards, including the prestigious 2008 Rocky Mountain Direct Marketing Association Supplier of the Year Award.
Finkelstein is a professional photographer and has had images published in hundreds of publications in dozens of countries. He has images on permanent display in museums in three countries, has received paid contracts from the National Geographic Organization for his images, and will have thirty images featured in an upcoming book by Kar-Ben Publishing. A member of the National Press Photographers Association, Finkelstein is not often seen without his camera.
Finkelstein studied Political Science and Psychology at the University of Michigan, holds an MBA in Entrepreneurship & Technology Management from the University of Colorado at Boulder, and has served as an intern at The White House, where he drafted executive correspondence, including the 1993 National Medal of Science & Technology message.
Free, No Obligation Consultation About Magento Programming:
Call Today! 303.473.4400  Toll Free 888.772.0777