Commercial Photography
The right photos can not only make or break
a website or marketing campaign: they can define your brand.
Do you need a commercial photographer in Boulder or Denver, Colorado to help shoot products, headshots or images for an advertising campaign?
We can help.
Why You Should Work With Customer Paradigm's Jeff Finkelstein for Commercial Photography:
As I understand how images will be used on Websites and in print media, I can make sure that products are shot in a way that's both easy to use and compelling to view.I'm not just a photographer. As the founder of Customer Paradigm, I lead a team of 25 designers, web programmers and project managers. We've built eCommerce sites that sell everything from zippers to boats to wallpaper for homes, and designed trade show booths and print
marketing material.
At it's best, well crafted photography engages the creative right side of the brain, and tugs on heartstrings to create an emotional connection between the viewer and the product.
My images have been featured on the cover of books, magazines, and websites. I'm a member of the National Association of Press Photographers, and have received paid contracts for images by the National Geographic organization. I have images on permanent display in museums in three countries. My images have been featured on the cover of USA Today, Reform Judaism Magazine and on CNN.com's website.
I have shot everything from events (weddings, bar and bat mitzvahs) to professional headshots to commercial product photography. Commercial clients range from military aircraft manufacturers to skin care products and more.
All images are shot digitally in our professional studio, using professional lighting and equipment, that give you the best results possible.
Call me today today at 303.473.4400 or Click Here to Have Me Contact You Now About Commercial Photography >>
---
Sample Commercial Photography Images:
Commercial Photograph of New Elementary School in Boulder, Colorado: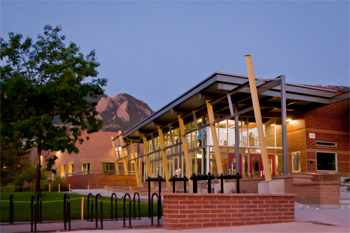 Commercial Photo of Boulder Elementry School. This image was taken after a new renovation was completed for the school.
Click Here for Larger Image >>
---
Commercial Photograph of Restaurant in Boulder, Colorado: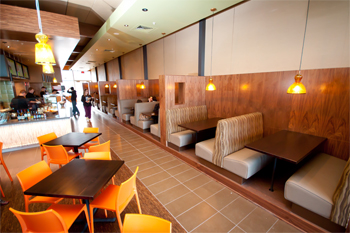 Commercial Photo of Restaurant in Boulder, Colorado. Our client, SF Soup Co, opened a new location in the 29th Street Mall Location, and we created a series of images for their website and print marketing campaigns.
Click Here for Larger Image >>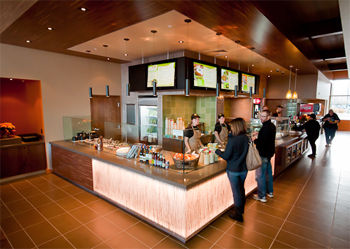 An alternative view of the SF Soup Co restaurant in Boulder, Colorado.
Click Here for Larger Image >>
---
Aviation Hardware – Commercial Photography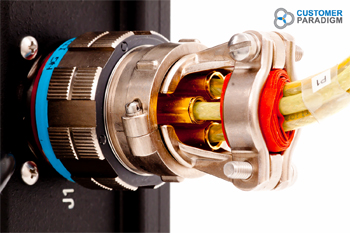 This macro / close up image was taken for a client, VT Miltope, for a line of commercial and military aviation hardware for Web and print materials.
Click Here for Larger Image >>

This commercial photograph of hardware features a product that is designed to work on commercial airlines.
Click Here for Larger Image >>
---
"Found" Bottle of 65-Year-Old Whiskey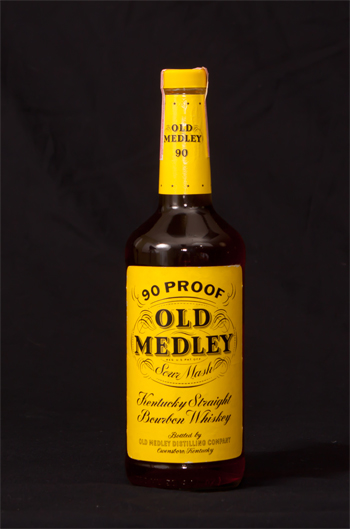 Friend and client, Sam Medley, is an 8th generation Whiskey distiller from Owensborro, Kentucky. His father found this bottle, dating back to the 1950s, and needed a professional photograph of the bottle to help re-launch the dormant brand.
Click Here for Larger Image >>
---
Product Photo: Pool Cue

A local Pool Cue Manufacturer needed new images for their website and print catalog. We shot 80+ product images in our commercial studio in Boulder, Colorado.
Click Here for Larger Image >>
---
Commercial Photos for Print & Web Advertising: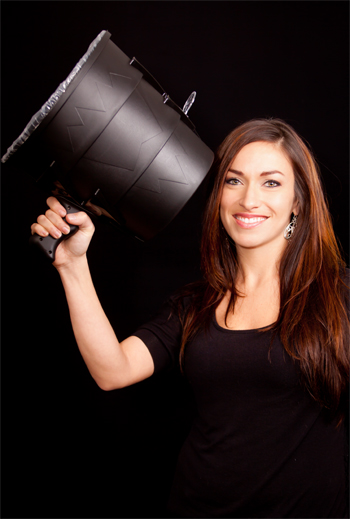 We took this image on a black background, and used strategic lighting to bring out the texture of the product for this commercial shoot.
Click Here for a Larger Image >>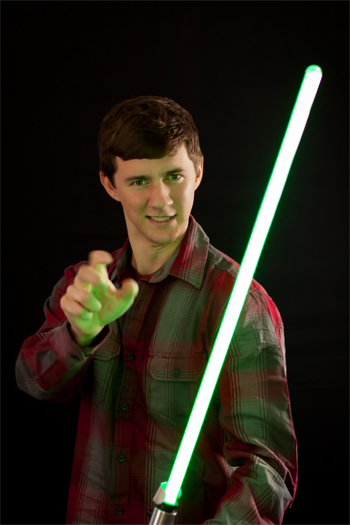 The print ad concept played off of the "Jedi" or Master Programmer, and we used this lightsaber prop as a way to engage the viewer.
Click Here for Larger Image >>
---
Photograph for Commercial Advertisement: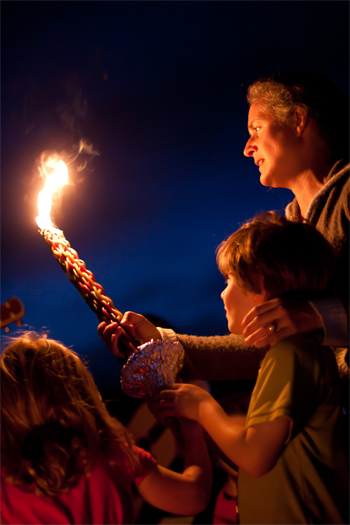 Our client, Adventure Rabbi, needed a compelling image of a mom with kids, taking part in the traditional ceremony of Havdallah. This image balanced the purple evening sky, with the reflected light from a roaring fire and the giant candle to create the image. Shot using only natural light, this image was featured in a print advertisement.
View Larger Version of Image >>
---
Image of Boulder's Flatirons in the Snow: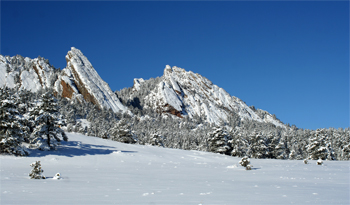 Another client requested an image for use on their Website and print materials, featuring Boulder's Flatirons right after a snowstorm. The combination of a razor-blue sky and bright white snow engages the viewer — who might want to use the client's snow-based products.
View Larger Image – Click Here >>
---
Author's Professional Headshot: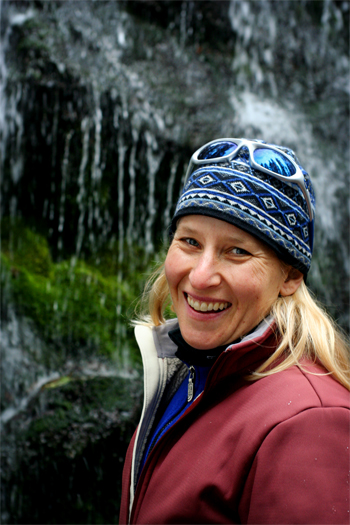 This image was created for Rabbi Jamie Korngold's bestselling book, God In The Wilderness, as her author photo.
View Larger Image – Click Here >>
---
Roll-Up Trade Show Banner Image:

This image was designed for a trade show roll up display to help promote a book.
View Larger Image – Click Here >>
---
Image for Commercial Advertising: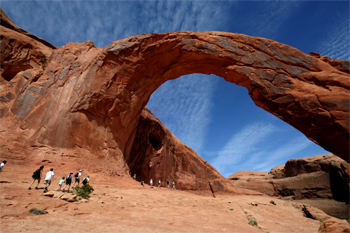 This image (selected by the National Geographic organization for one of their publications) was originally shot on location in Moab, Utah.
View Larger Image – Click Here >>
---
How Commercial Images Can Be Used for Print and Web Ads:
Advertisement for Workshop: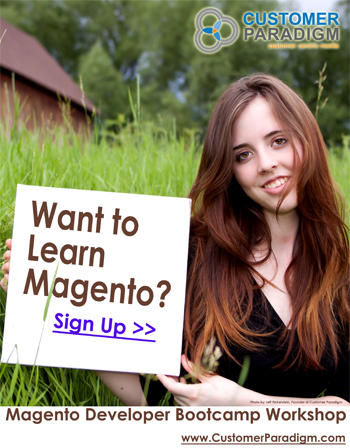 When I shot this image, I had the model hold up a blank white canvas. I had no idea what I might want to use this image for in the future. When we needed to promote a workshop, I used the image, and then using Photoshop, added the text onto the white canvas. I used the rotation and skew tool to make sure that the copy was lined up properly. If you notice, a single blade of grass is layered in front of the wording… subtle, but enough to create depth and dimension.
View Larger Version of Image >>
---
Postcard Campaign for Trip to Israel: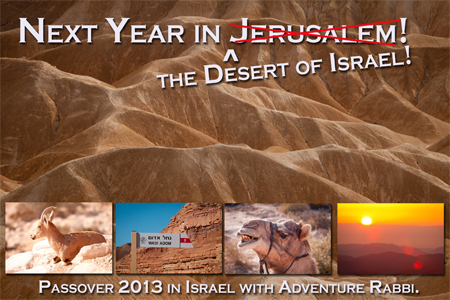 For this postcard, I used a large image I took in the Wilderness of Zin (in the Southern part of Israel's Desert), and then layered on top four other images from the area. The goal for this image was to get the viewer to want to jump into the image and experience the crazy canyons, rising sun, and experience the wildlife of the desert. I shot these on location while helping scout for the trip. Stock images wouldn't work for this trip – we needed to show the recipients exactly where they would be going.
View the Front of the Postcard — Click Here >>
Back of Postcard: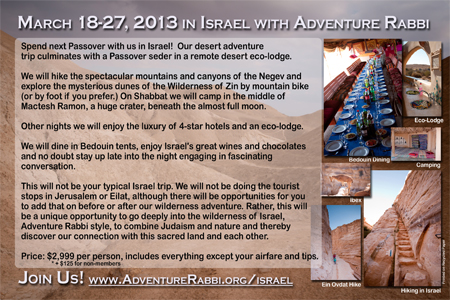 For the back of the postcard, I used an image similar to the front side image. This one, however, was after I had hiked into the canyons, and the leading diagonal lines draw the viewer into the image. We then overlaid text, using drop shadow to make it more readable and a gradient box set at 42% opacity. Other smaller images (with captions) were then added along the right side.